Designed offers a variety of financial and wealth management products and services through Designed Securities Ltd., ("DSL"), a dual registered mutual fund dealer and investment dealer under the New Self-Regulatory Organization of Canada ("New SRO"). For more information, please see About Designed.
GENERAL OVERVIEW
The contents of this web site are provided for information purposes only and are not intended to provide you with specific advice, recommendations, or direction with respect to your financial, investment, tax, legal or accounting matters. For information specific to your affairs, you should consult your advisor or other appropriate investment, legal, tax or accounting professionals.
Information provided on this web site is believed to be reliable when posted. Designed Wealth Management (together with its dealer subsidiaries herein collectively referred to as "Designed") cannot guarantee its accuracy and information may change without prior notice. Designed or any of its related corporations or affiliates is not responsible in any manner for direct, indirect, special or consequential damages however caused, arising out of the use of this web site.
REGULATORY GOVERNANCE AND OVERSIGHT
Designed has specific policies and procedures and dedicated personnel to execute and monitor the policies and procedures, and to manage internal controls, and is subject to the oversight of the provincial securities commissions and is required to adhere to regulations governing investor protection, fiduciary responsibilities and stringent recordkeeping. These requirements are monitored by the New SRO through independent audits conducted regularly by external auditors and by examiners or the regulators.
INVESTOR PROTECTION
Designed Securities Ltd. is a member of the Canadian Investor Protection Fund ("CIPF"). This protection plan reimburses investors for assets held through the Member in an account for the customer, within predefined limits, if their dealer becomes insolvent or bankrupt and their assets are missing as a result. There are no fees charged to you for participation in the industry investor protection plans.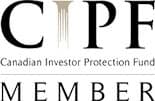 To learn more about CIPF, please contact your advisor or visit www.cipf.ca.
AVAILABILITY OF PRODUCTS AND SERVICES
Advisors must be appropriately licensed and or qualified to provide products and services, including meeting jurisdictional registrations requirements based on client residency or other determining factors relating to the product, service, and rules and regulations of the dealer or regulators. This web site does not constitute an offer or solicitation to buy or sell any product or service to anyone in the USA, or in any jurisdiction in which an offer or solicitation is not authorized or cannot legally be made or to any person to whom it is unlawful to make an offer or solicitation. For information specific to your jurisdiction, please contact your advisor.
COMPLAINT HANDLING
Designed provides a written summary of client complaints handling procedures at the time of opening an account.
Upon receipt of a complaint, Designed will determine the nature of the complaint. Once determined, all facts and concerns relating to the complaint will be reviewed with respect to the event or transaction that gave rise to the complaint. Where necessary, our review may include additional contact with the individual(s) who initiated the complaint. Due to the nature of information reviewed and discussed during a complaint procedure, only a Designed client, their legal representative and regulatory authorities may make, or investigate a complaint with Designed. Upon completion of the review of a complaint, a client is provided a summary of the complaint, relevant findings and resulting outcome. This includes an explanation of the final decision and an outline of other options for seeking alternative resolution or compensation available to the client, if the client is not satisfied with the firm's response. Designed firm will provide a final decision with respect to a complaint within 90 days or an interim response, with an explanation for the delay and the expected new response time.
Securities rules and regulations govern the processes by which Designed shall review and respond to client complaints. For further information, please contact our Designated Complaints Officer at complaints@designedwealthmanagement.ca.